The real horror and thriller game fear 3 is back with an addition to the previous thrilling gaming series of fear. The release date of fear 3 is June 21, 2011. Day 1 studio is the developer of fear 3. The story of fear 3 is based on the demented entity known as Alma and the forces of removal at her evil. There is bit change in the game, it gives you the control of point man and his brother Paxton fettel or you can say Alma's son. The both characters changes from time to time in the game play. So you will enjoy the game play on two different characters. GamesHT will give 6.4/10 to its story and 8.0/10 to its design.
Gameplay: When you are playing game on point man, you will be able to slow down the scene and can take shots at everyone that is in sight. There is also a cover system and slide-kick techniques as a big advantage. But when you are playing on fettel, your options become more diverse, telekinesis and some other unique powers to destroy the enemies. There are also some areas in the game where you can use armoured mech suits to destroy anything you want. GamesHT will give 7.9/10 to the game play of fear 3.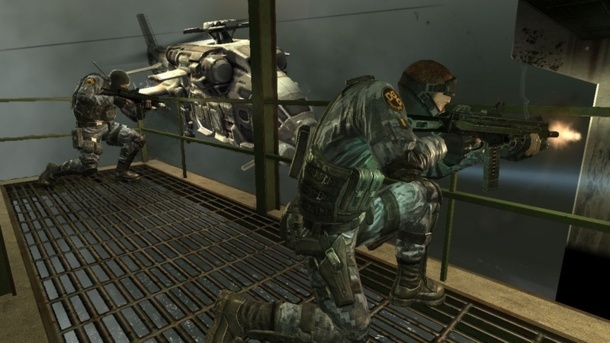 Graphics: The inside graphics of the game is satisfactory, not outstanding as were expected. However the designs of the characters were impressive. Most of the emphasis is on special effects, which you will see most of the time in the game. The fright factor in the game is not according to the expectations and is on the lower side. The same fear factors have been used which we have seen in the previous editions of the fear series. So they failed to give the same fear factor as they were known for. The sound quality in the game is better, adding some of the new horrifying effects. Fear 3 will get 7.8/10 in the graphics section.
Conclusion: In conclusion, fear 3 is not something special that you are looking for, However it does provides a nice gaming experience throughout the game and the Alma chapter is been successfully finished. Although it is missing a very well known game play of fear 1 and they also added some unnecessary things to the game. But still the gaming series of fear will be remembered forever for its thrilling and amazing game play