Race Driver Grid is one of the most successful racing game after the need 4 speed most wanted. Grid is customized for serious racing gamers, who want a bit challenging stuff. If you want to play Grid then you will have to be a good gamer. The amazing thing about grid is that the more you play the game, the more you will be able to enjoy it and it will attract you. Grid will get 8.8/10 in its unique design.
Gameplay: The grid is composed of different kind of racing events like championships, drifts and head to head races. By winning these events or races you will be awarded with cash and different sponsorships throughout the game. In the start of the game you will play races for other teams and in return they will give you cash, it will also increase your reputation. The more races you win, the more sponsorship will be offered to you. Higher sponsors will give you high amount of cash on each race. In the game you will be allowed to make your own team once you reach the required target, then you can select players for your team.You will purchase different kind of cars during the game play to meet the specific requirements for each race.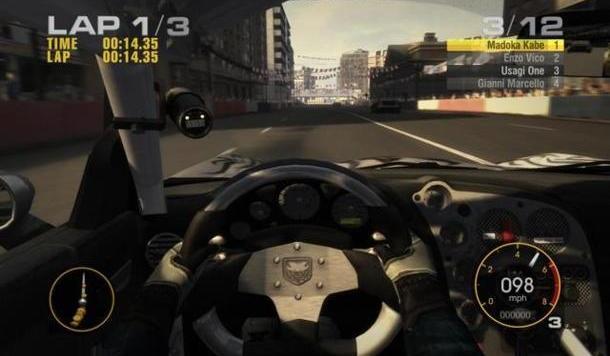 There is a ranking system in the game which will show your career ranking. Grid will get 8.6/10 due to its fantastic game play.
Graphics: Grid provides you a very good graphical experience; the graphics inside the game are very much based on reality. The design of the cars and interior inside the cars are very impressive. The car crashes and damages are absolutely unbelievable; the surrounding atmosphere is also very nice. The sound quality is good and there are also some nice sound tracks which you will enjoy during the game play. So because of the truly amazing graphics, grid will get 9.0/10
Conclusion: We will conclude race driver grid as a stand out performer in the racing games as compared to its competitors. Anyone who wants to play out of the box, then the grid is the best choice for them. The overall design, game play and graphics of the game are very much according to the standards and it fulfills all the requirements for a great racing game. Surely it will be remembered for many years in the history of successful racing games.