Hardcore gamers have always found a way to play their favorite titles; be it in the comfort of their rooms, or 30,000 feet in the air on a plane, they somehow manage to fulfill their passion for gaming. To capitalize on this niche of "on-the-go gamers", companies regularly push out gaming editions of laptops. Though the core of these editions is essentially the same, these babies come with little more juice under the hood. They are optimized to deliver unmatched graphical performance, while providing the flexibility of normal laptop. So here are our top three gaming gladiators, with respect to pricing.
Dell Inspiron 15R N5110 (For those on a tight budget)
What's better than getting a reasonably-priced gaming machine? That's right, nothing! The pleasure of running all your favorite games for the fraction of the usual (steep) price is an awesome deal no matter who are you.
Dell Inspiron 15R N5110 is a funky looking laptop with a decent Core i3 2.1GHz processor, complemented by 4GB of memory and a noteworthy 1GB dedicated graphics card. You won't be king of the hill, but the N5110 will make sure that you don't feel left out either.
HP ProBook 4530s (For moonlighting gamers)
This laptop is ideal for those who work hard all day and want to unleash their true gaming self as soon as the clock strikes five. The build quality is top notch, so it looks professional yet understands.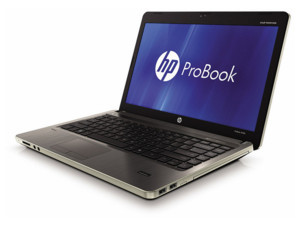 Under the hood, however, lies the true beast – perfect for a true gamers' heart. A drool-worthy cocktail of Radeon 6470 (1GB), 4GB DDR3 RAM and Core i5 2.30GHz Sandy bridge processor ensures respectable graphical performance. This laptop is brimming over with classy technology; and gamer or not, that makes 4530s a very good buy indeed.
AlienWare M17X (For those on a "crazy-super-villain" budget)
With looks straight out of a super villain's fantasy, this mammoth powerhouse has enough juice to alter the earth's rotation, end world hunger and eliminate poverty. Okay, maybe not. But it is the ultimate fantasy.
This beast is powered by a Core i7 running at 2.2GHz, but can be turbo-boosted to 3.3GHz. The 6GB of RAM guarantees optimum performance, and the Radeon 6870 DDR5 1GB graphics card can churn out insane eye candy. AlienWare M17X is a top-of-the-line gaming laptop, and is such a beauty that you will have to pick your mate's jaw off the ground.