The Mortal Kombat series of games have taker worldwide. It is hailed as one of the best actions games ever and it is hard to find a boy who has not grown up playing at least one of its versions. The latest version of Mortal Kombat Vita is packed with some exciting new features while retaining some of the old ones which made it a favorite in the first place.
Now it has a full story board and the backdrop and terrain are more visually appealing and exciting. A lot of work has gone into planning the consoles and making the hardware more user- friendly. The PlayStation 3 version of the game had gruesome and almost real looking fight sequences and now they have been upgraded as well. It must be said that the Mortal Kombat Vita is extremely fast paced. The levels have become a tad more difficult and it would take some real skill to get the enemy down on his knees in the first try.
With devices that have touch screen facilities, the game can become as real as one can imagine. There is a new challenge tower and it has new challenges to test the player. With the touch screen enabled devices it is possible to throw missiles and try kick-boxing at the same time. Then, contrary to the previous versions, this version is not just about fighting and surviving but taking the players through some technical aspects of warfare as well- like how to defuse bombs and stop the enemy in his tracks. Much like in real warfare, the element of surprise can play a huge role to tip the scales in the favor of the player.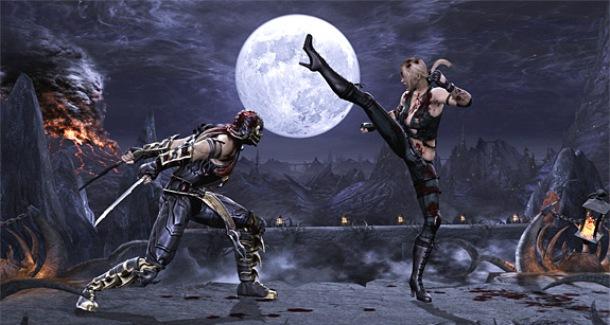 Two new modes have been included in the Challenge Tower- one is the Test your Slice, while the other is the Test your Balance. The first one is all about killing- you have to just go on slashing the enemies and cut them to pieces to make a new high score any time. The second one is more about retaining your balance and trying not to fall in a pit that would mean, The End. All in all, it's a complete package for thrill.
So indulge in the fights of Mortal Kombat and relive the excitement over and over again. It is one of the surest ways of fulfilling your fantasy to exercise your fighting skills.