Let's have a look – 12 million 'like' and over 77 thousands talking on FB; 397518 followers and 1871 tweets and +3081 on Google+ as on 15th May. These numbers are just a glimpse of COD: Black Ops II social media engagement. According to NM Incite buzz around the game on social media jumped up by whooping 400% after 1st May 2012. That's the time when COD: Black Ops II official site went on air.
What's so attention-grabbing about it! Activision always claimed such responses from gamers on social networks! That's true. Only striking difference is none of the games – COD, MW or Black Ops had received such an overwhelming response almost 6 months before the official release date.
It's true that Black Ops II is absolutely politically relevant. In global production of Rare Earth Elements, China alone contributes near 95%. Given the extreme critical use of these elements, you can arm-twist almost any nation just limiting supply of REEs.
Add to that the threat of cyber terrorism. What'll happen if some evil force takes control over defense technologies and starts using against humanity? Won't it be sure way to unleash hell?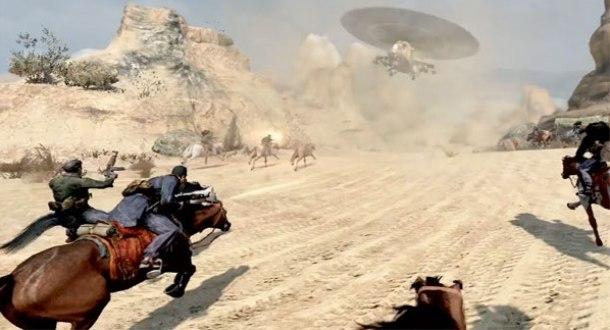 So, before Activision release it on 13th November 2012, let's have a brief peek into the game;
1. Black Ops and Black Ops II are blood-related. Do you remember playing Alex Mason in Call of Duty: Black Ops? Now, it's time for David Mason, the son. The living link is none other than Frank Woods! He narrates and takes you back and forth between two timelines – 1980s and 2025. Yes, Black Ops II lives in future and flashes back to history.
2. Last time we thought Alex Mason was suffering from dissociative disorder and Viktor Reznov was just an illusion. Get ready for some hard truth. Things might just take an ugly turn.
3. You are going to experience a memorable villain in Raul Menendez. The 1980 time line tells what caused him to set his destructive course. He'll trigger WWIII causing simultaneous destruction in both the sides. Idea seems like some cold war era James Bond movies; however, much more realistic politically.
4. Good news for Americans. Black Ops II shows a woman presiding United States in 2025. Does that seem like some sort of Mayan prophecy?
5. There will be a lot of branching story line in the game. It means fate would differ depending on your choice. That sounds realistic.
6. The best feature will be "never-before" first person shooting experience. There'll be very few on-rails even in vehicle segment. Graphics come out with flawless clarity in trailers. Actual game would be a lot better.
7. You'll get multiplayer option only in 2025 timeline.
8. Besides, Black Ops II will be good to watch too. That's good news for E-sports people.
Pre-order has just started. It's $59.99 on Amazon. Campaign is too hot right now and can't foresee how it will fare in coming months. Let's start counting down.