Want to play some adventurous real-time strategy and Sci-Fi games? Then you don't have to worry too much, Space Settlers will fill your all requirements! Space Settlers is a popular online Sci-Fi game based on a multiplier real-time strategy with awesome adventurous touch. Digiarty Software is the developer of this game. Space Settlers is actually developed for devices which are equipped with iOS like iPhone, iPad and iPod etc.
Let's have a look at the storyline, gameplay and some other things about Space Settlers.
Basic storyline
With the first arrival of God Particle in 2012, people around the whole world fascinated towards that. A scientist named as Hawking (who has been a master of theoretical physics) connects his brain with the most powerful computer in order to prove that the God Particle which is captured can be dated back to billions of years. The interesting start of the story even makes the game more exciting to play!
Gameplay
Space Settlers is full of exciting gameplay with some memorable adventure. Most of the time you'll be fighting battles/combats in space or mountains with different environments, locations and scenarios.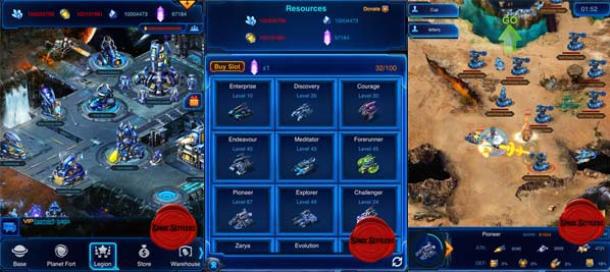 Space Settlers is easy to play and setup, it looks fun to be young while playing multiplier mode of this game. You'll get cool rewards with the completion of each level; every new level brings new challenges and difficulties, which is a good thing for brain sharpness. You can also watch video trailer of Space Settlers on YouTube.
Graphics and sound
Graphics of the game looks great, considering the type and size of the game. Picture looks sharp and clean, over-all designing of the stages, animations, backgrounds and objects is really well crafted. The sound feels good; you'll enjoy a very interesting and continuous music during the gameplay.
Basic requirements
It runs on iOS 4.3 or later version, working fine on iPhone, iPad and iPod.
Conclusion
Space Settlers is no doubt worth a playing with its amazing features and gameplay, it will keep you on the edge of your seat and you'll never feel boredom! You can free download Space Settlers on Apple Store.
If you need more information about this game, then surely you can get this from Space Settlers Press Kit or by visiting Space Settlers official website.