Every gamer wants a powerful gaming desktop. Usually, the gaming desktops are huge in size and it becomes difficult to fit into your room. Perhaps, you would be worrying about the space that a gaming desktop would take and the eyesore of having a glance at it daily. A common notion is that the beast sized gaming desktop comes with enormous power and this is the factor that you cannot even think of compromising with, when gaming desktop is a matter of concern.
Contrary to all these notions, Alienware X51 is the desktop that fits in all the features that an extremely serious game would demand and also, in a compact chassis. In other words, it is a glaring example of 'a big thing in a small package' and it serves the gamers in whatever way they want their consoles to perform.
Specifications:
Our review model was powered by Intel Core i7 processor and the processing speed was up to 3.4 GHz. It was a 64 bit desktop, running on Windows 7 Home Premium operating system. RAM size was of 8GB and 2TB Serial ATA 3 hard drive. NVIDIA GeForce GTX 660 1.5 GB GDDR5 graphics card. You would be glad to know that you can customize every model of Alienware X51 according to your gaming requirements.
Design & Build:
Of course, the thing that you will notice at the first glance is the extremely compact size of this desktop. It is easily recognizable as an Alienware system, as it bears the logo of the 'alien head' on the front of the panel, which you can turn to 90 degrees too. When your system is turned on, the logo will light up.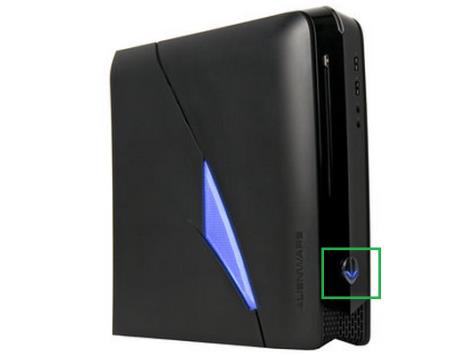 If you have a glimpse at the front edge, you will discover a DVD slot drive. To have a media center, you can upgrade this drive to a Blu-ray drive, just by paying an extra amount of 90 quid. You can also locate two USB 2.0 ports, a headphone and a microphone jack.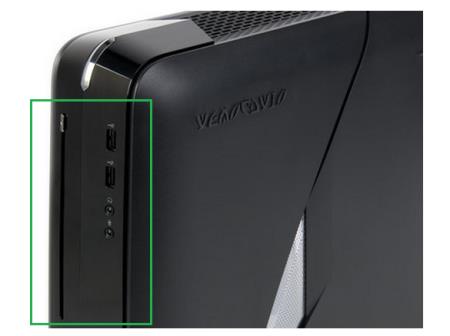 If you turn the desktop to have a look at the back of the panel, you will come across two HDMI ports, two USB 3.0 ports, four USB 2.0 ports, two DVI outputs and Coaxial and TOSLINK audio outputs. You can also, spy jacks for 7.1 sound speaker system.

It comes along with Alienware keyboard and mouse, which do their tricky jobs for daily use pretty well. However, if you have the desire of going for something better, then you can easily upgrade it by simply hooking up the better ones.
Performance:
The performance test began with the processor and it clocked a score of 13,136, beating Toshiba's gaming system viz. Qosmio X770. RAM could handle an impressive number of programs at a time, without any trouble. Graphics card is extremely powerful, and can play all your high-end games without any frustrating pause. Booting score was 21, 764 that beat the MSI GT680 laptop.
Alienware X51 has been packed in four different models and the price ranges from $699 to $1499. This model has proved that you do not have to own a magnificent desktop to be a competent gamer.