CB radios are one of the most important tools that a trucker can use when traveling across the country on the freeway. These radios can be used for communication with other truckers or with employers; they can be used to track upcoming or current weather patterns being broadcasted by a local station; or they can even be used as an alert system to other motorists on the road. They have many functions, and it is important for any trucker to get the best CB radio in order to stay safe and work well on the road. Here are some of the best CB radios to ensure that any trucking trip is safe and successful.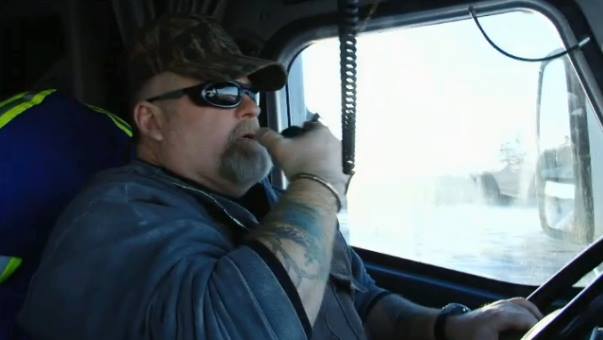 Midland CB1
Sturdy radios that provide top quality audio are always a great bet for truckers, and the Midland CB1 certainly doesn't disappoint. The microphone has been engineered to match the contours of the hand for ease of use, and the bracket forms a U-shape that allows for easy installation inside any truck. The Midland CB1 radio also comes with an easy-to-use PA announcement system, allowing truckers to listen to announcements made by others, or make ones of their own if necessary. This affordable radio is a great option for any trucker.
Cobra 29 LTD
It is usually best to go with a CB radio that has received the thumbs up from other truckers around the country. The Cobra 29 LTD proves its worth, being rated the top CB radio by United States truckers. It comes with a great PA system that allows for dual communication among drivers, and has a very easy and efficient SWR calibrating system. With this, the Cobra 29 LTD allows you to easily adjust functions with the tactile controls, and comes with an easily installable front-panel microphone connector. Any serious trucker looking for the best CB radio should look no further.
Galaxy 949
Another highly ranked CB radio, the Galaxy 949 is sure to be an invaluable tool on any trucking journey across the nation. It comes with a two-year guarantee, promising to satisfy all truckers who rely on this sturdy product. This CB radio also comes with a SWR circuit that's automatic, a noise filter that can detect and strengthen signals that are projecting weakly and variable power output controls. And any trucker that is looking for a great radio will be happy with this choice  it arrives wired to FC 347 frequency; this setting improves the ease of use and ease of access immensely.
Texas Ranger 696F SSB
Looks can also matter when picking out a good CB radio, and the Texas Ranger will match any serious trucker's compartment with its sturdy military design. The high-powered noise filter used in this CB radio strengthens any detectable signal, and the noise blanker and automatic noise limiter help eradicate surrounding ambient noise so the owner can concentrate and drive in peace. This CB radio is meant for truckers of all levels that are ready for a life on the road.
Radios on the Road
Making sure their truck is equipped with a good CB radio is an important step for any rookie or veteran trucker. These sturdy CB radios will satisfy all your needs on the road, and help you as you truck along through a long and illustrious career.