Recently, the Nokia Asha 501 launched in the capital state of India, New Delhi. Over the last couple of months, Nokia has been trying to up the ante and gain a firm foothold into the lost Smartphone market. It's true that Nokia is still one of the preferred handsets for people with limited budget. It won't be wrong to hope that Nokia Asha 501 will appeal to the mid-segment market. The previous versions in the Asha series were quite popular and this new release might just about turn things in Nokia's favor.
Nokia Asha 501: Detail Review
The device is slated to release in June 2013 and will be priced about 6000 INR or 120 USD. The Smartphone won't be, most probably, launched in the US. Nokia is targeting the Indian and the Latin American market. In this article, we will review the device as per the specifications available to us.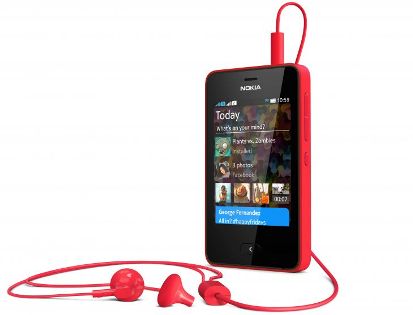 Some of the features discussed here are as follows:
Display and Operating System
Some of the design elements of Nokia Asha 501 are similar to MeeGo. Nokia has used its own Asha operating system platform and comes pre-loaded with applications like Facebook, Twitter, WeChat, Foursquare, LinkedIn, CNN, ESPN, eBuddy, Weather Channel and Nokia HERE maps. The size of the screen is 3 inches and there is TFT LCD screen display. It has resolution of 240 x 320 pixels. The user gets a lot of color options, impressive angular design and a polycarbonate back.
If you are a dual SIM user, we have good news for you. The Smartphone will be available in both single and dual SIM variants, which might cause cost fluctuations. On the other hand, the Nokia Asha 501 does not support 3G connectivity. The Nokia Asha 501 device has been designed keeping in mind the target market and their target market are not that interested in 3G support. Nokia representatives firmly believe that the lack of 3G option will not hamper its sales. If you are a diligent social media user and need fast Internet speed, the Nokia Asha 501 handset will not be the right option for you. You need to go for other high-end Smartphones, perhaps something based on the Android operating system.
The camera quality is not that high class. If you are accustomed to clicking pictures often, the Nokia Asha 501 will be a poor choice. But if you are an occasional clicker, this device will be perfect for you. The camera does not have flash or auto-focus system but it does have clarity. Keeping in mind the cost and target market of this device, Nokia has designed it with only one rear-end camera with 3.2 megapixels.
Battery Life, Storage and Connectivity
Nokia hasn't released any particular information on speed and processors. However, what we know is that Nokia Asha 501 will have a USB slot for charging and data transfer. It will have basic connectivity options like Wi-Fi and Bluetooth, and RAM power of 64 MB. Again, there is no accurate information on storage space but the device, assumedly, will come with 4 GB SD card and the capacity to expand the memory power to at least 32 GB.
The trump card here is its batter power. The Nokia Asha 501 device will have 1200 mAh Li-on battery and it will give the user at least 17 hours of talk time, 48 days of battery standby life and 56 hours of music playback life. This is quite an offering for a Smartphone in such an affordable range.
List of Specifications
2G Network
Dual SIM options
TFT capacitive touch screen with 2-finger multi-touch
3.5 mm jack and loudspeaker
GPRS, EDGE, WLAN, Bluetooth and USB connections
Video recording
Messaging, calling, browsing and GPS services
Should You Buy Nokia Asha 501?
If you are someone looking for a stylish and sturdy phone with calling, messaging, application usability, social media and email features, and that too available at an affordable price, Nokia Asha 501 is the right device for you.