One of the most defining features of PC gaming is of course the mouse. We use it for everything ranging from normal day-to-day web browsing to hardcore gaming. You might also know that many companies make mice that specialize in the latter. Indeed gaming mice have quite a lot of features that you won't find on regular mice. Such features include the ability to switch your DPI (sensitivity) on the fly, the ability to map all of the various buttons to either a simple command or a complex macro and the ability to extensively customize other features with the included software.
Naturally most of these gaming mice can be a bit pricey, some of them will cost you $70, $80 or even more! Thankfully they're not all that expensive; there are quite a few gaming mice that offer similar performance and features, minus the high price. So if you're interesting in getting a gaming mouse but you don't want to overspend, then this list might help you with your decision.
5. CM Storm Xornet – price: $25
CoolerMaster's Xornet is the cheapest offering in their Storm line. It's relatively small which means  it works well with a claw grip. The rubber grips on both sides will help you retain a full grip at all times. In total it has five buttons which includes the scroll wheel. Additionally you also have two below the scroll wheel; these are dedicated to changing the DPI.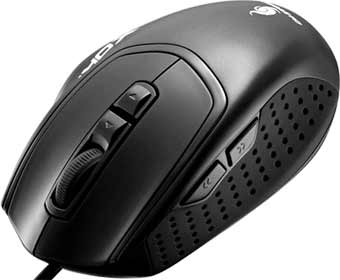 The optical sensor can support a maximum of 2000 DPI, so it's well-suited for those who prefer larger, more controlled movements. The only thing it lacks that most gaming mice have is an on-board memory. If you do want one of these you could go for the Storm Spawn instead which also has 4000 DPI as opposed to 2000, but it will set you back $33.
4. ROCCAT Lua Tri-Button – price: $30
If you just want a regular mouse that also has gaming-grade specifications, the Lua Tri-Button might be for you. As the name implies it only has three buttons, the third one being below the scroll wheel.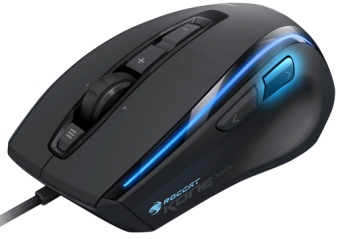 The ambidextrous V-shape design means that both left and right-handed gamers can use this mouse without problems. Like with the previous mouse, it also comes with rubber side grips and the dedicated DPI button. Speaking of the DPI, it can go from 200 to 2000 with seven increments. The Omron switches and durable scroll wheel will make sure that it'll last you for years to come.
3. Perixx MX-2000II – price: $32
The MX-2000II has quite a lot of features to offer that you'll usually only find on more expensive gaming mice. Some of these include eight well-placed programmable buttons, weight-tuning cartridges which you can use to customize the weight to your liking and a laser sensor which offers a maximum of 5000 DPI.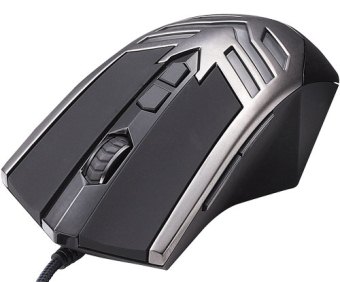 It also has an on-board memory where you can store up to five user profiles which you can use to save your settings on the mouse itself. The ergonomic right-handed design with textured side grips will make sure that the mouse will remain comfortable to use even after prolonged sessions.
2. Razer Abyssus – price: $32
The motto of the Razer Abyssus is back to basics, which should give you an idea of what the design philosophy was. Like the Lua Tri-Button it only has three buttons, including the scroll wheel. It comes equipped with a 3.5G infrared sensor which will make sure that your mouse movements will be translated perfectly on-screen.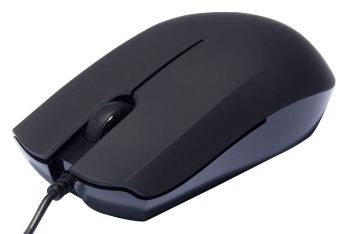 The DPI settings offer you three options, a low setting of 450, the more usual setting of 1800 and a higher setting of 3500. The Abyssus is very lightweight and fits your hand perfectly, regardless of what kind of grip you use. The most interesting feature is probably the fact that you can change the polling rate and DPI on the mouse itself as it doesn't come with any kind of software.
1. Anker Laser Gaming Mouse – price: $40
When it comes to having lots of features, you can't beat the Anker in terms of price-performance. The impressive laser sensor gives you full freedom to customize the DPI. The maximum is 8000 (!) and can be changed in 200 step increments in four separate DPI profiles.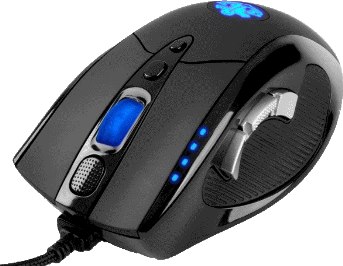 The nine easy-to-reach buttons can all be reprogrammed in the software. You can switch at will between two preset on-board profiles with the click of a button. Other important features include the addition of a full macro editor along with the ability to change the logo's color in 16 million different colors and separate brightness levels and "breathing" speeds. Did it mention that it also comes with an eight-piece weight kit? As the 776 customer reviews on Amazon make apparent it is without a doubt the best gaming mouse you will find for its price.