There are literally thousands of software and apps specifically designed for iPhone, iPod and iPad. Some are really silly and some make your productivity go three fold.
If we name some of those silly apps, you had laughed your ass out. But we are not doing that. Instead, we will review a great app that is sure to make your work related to iTunes much easier.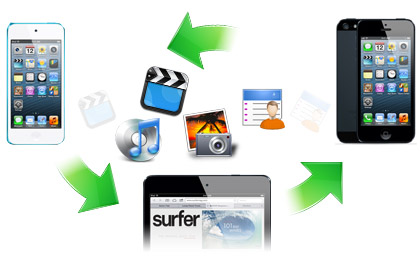 Wondershare is a company that makes some pretty handy apps for your iOS devices and one of my favorite is Wondershare TunesGo. What makes it awesome is not the design or the user interface, but its concept.
It is more or less an iOS device manager for both Mac and Windows operating system. This handy little utility app help you in transferring the files between your Mac/Windows and all your other devices like Macbook, iPod, iPad, iPhone.
Apple has made it easy to sync your iOS devices and your computer by bringing in iTunes and iCloud. But there are still some downsides and encryption problems that need to be solved in order to keep all your devices in sync.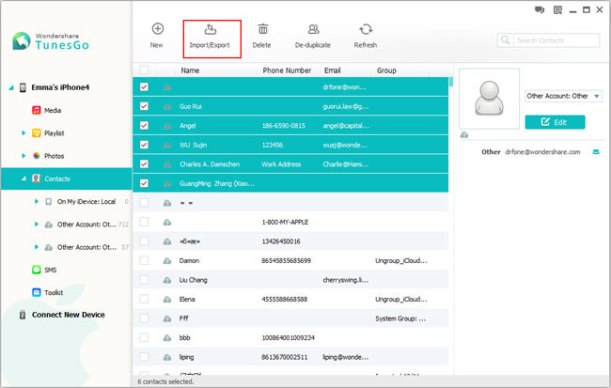 Let me be true though, this app is only useful if you own more than one iOS device. The app's main purpose is to keep you sync seamlessly with more than 2 devices.
As you know, iCloud does not sync everything that is on your phone that is where this software comes handy.
Wondershare TunesGo comes loaded with a handful of helpful features like syncing all the music, contacts, messages, photos, contacts etc.
User interface:
With the introduction of iOS 7, everything in Apple's UI department went flat. Wondershare has managed to give that same classy and flat looks to its applications and the TunesGo software looks stunning on Mac.
The left sidebar consist of option that you may want to choose, like Music, Photos, Movies, TV shows, Podcasts, iTunes U, Voice memos, Audiobooks, Toolkit.
Features:
iTunes cannot export or view SMS threads whereas the software is capable of doing the same between your iOS devices.
TunesGo has a built-in toolkit to help you backup contacts, photos, SMS conversations.
You may ask, even iTunes can backup these things, but they are not accessible or viewable to you as they are encrypted.
With TunesGo, you can see the backed up files on your computer using this application and I feel this feature goes hand in hand with my daily productivity.
Value:
Wondershare TunesGo is valued at $39.95 and you can download it for both Mac as well as Windows operating system. If you think the application is over priced, don't forget that they offer a free trial for those who want to test drive this application.
Concluding:
Overall, this application can go pretty handy if you own more than one iOS devices and you are in favor of keeping your devices at sync all the time.
It may or may not be a real iTunes alternative but a definitely worth having application.