The entertainment business is flourishing so is the need to make everything available easily to the users is also increasing. If you are playing a video that has multiple tracks, then it might be a problem for you to play it properly and this where DVD Ripper steps in. You will get various DVD Rippers for free from the internet, but it is always very important that for the safety of your computer, you opt for the paid version as you know they are secure enough and won't harm your device. DVD Ripper software has set of tools that will come in handy when you are trying to rip a movie from DVD.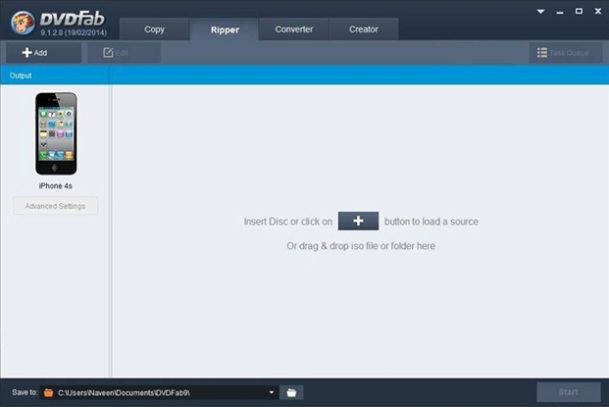 Put Everything into one!
You will get everything that you require for taking backup of movies, rip the movies in various formats that are available and also convert the videos. It can also convert from 2D to 3D apart from being able to copy DVDs from BDs. It is said to have well synchronized interface with inbuilt protection removal of copy. It claims to copy DVD movies which are of high quality so when you will see the ripped version you will be pleasantly surprised to see the quality of the rip DVD movie.
What to copy and what not to!
If you want to get rid of those annoying extras that you generally get along with the DVD then you can easily do that with the help of DVD Ripper software. The trailers of movies that are coming up in the DVD format very soon are sometimes part of the DVD so if you want to do away with things like that then this software will come in handy. Actually, if you want to get the subtitles, sub pictures and every other thing that is available on the DVD then you can completely copy them else you can just select what you want and leave the rest.
DVDFab as a burning tool
The conversion ability or if you say the burning tool of this software is excellent. If you want your tablet to have your favorite movie stored in there so that you can watch it any time you want, then you can take the help of this software and watch rip DVD movie on your tablet. You can carry on the same process with your computers, gaming consoles or even your Smartphones.
Summing up the features
We can easily sum up the features that come with DVD Ripper Software, DVDFab. You can –
Rip any kind of DVD
The Video format is set
Rip DVD different kinds of Video formats and audio formats
Batch conversion is supported
Audio format can be set up along with audio tracks for output
You can easily get one video by merging all the titles
Movie titles can be previewed
Flexibility is the key feature
In order to achieve the perfect video, you can select a particular device directly as your output source. You can easily control the DVD Ripper software DVDFab as the user interface is very easy to use and in order to operate you don't need to be a tech geek.  You get complete control over things like –
Frame size or resolution
Conversion parameters
De-interlacing
Image cropping and after that you get the facility of preview too
Aspect ratio
You will also get the updated value and that too real time one for pixel, bits and the file size which will make you look at the changes and its effect that has been cast. If you are trying to get audio files out of the DVD file, then also this software will help you achieve that in various formats – MP3, WMA, WAV, etc.
Controls that can be performed
Configuration control is in your hand completely as you can select the format for the output i.e DivX, H.264, WMV, Android or Apple of individual tracks separately.
Feel like changing the aspect ratio or maybe the screen resolution, then click on the settings button on Video Effect and you will be able to do that by setting up the parameters.
Cropping of the photo is also possible
Configuring settings of the advanced conversion are possible by clicking on the edit button that is placed by the side of profile description.
Final Thoughts
With the price range starting from $199 for a year's updates you can easily try this easy, efficient and fast software that will provide you some good quality videos. The only thing is that it takes a lot of time almost an hour to rip the movie in totality and moreover the Blu-Ray cost comes extra. But as it has multiple features to its names so you can definitely give this one a try.