Facebook can be used for staying connected to our friends and also for playing games online. Here I'm listing best games to play on Facebook in 2014. The games I'm sharing here are completely worth trying and all of them are among addicted games.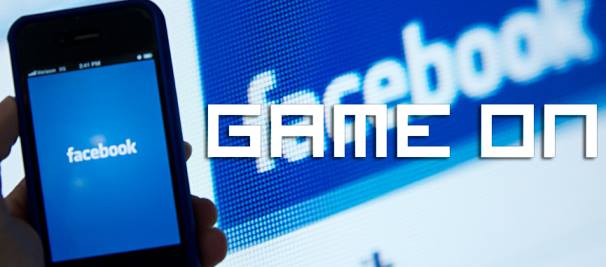 Teen Patti
This is among the best Facebook casino games and being played by millions of Facebook users. Users can play the game with their real Facebook friends around the world. Teen Patti is an Indian classical game of poker.
Farm Heroes Saga
Just like Candy Crush Saga, this game is also popular and you're going to find objects from the farms putted up in the frame. You need to match three or more of them to clear rows leaving high score for you. The game play is just like Candy Crush Saga and so does the quality of graphics. There are lots of levels divided into chapters and the game is very addictive just like Candy Crush Saga.
Hello Hero
This is free role playing game in which you need to assemble a team of heroes first and then move into creating strategies to win battles over other players.
School of Dragons
If you still love dragons then this game is worth trying. You need to train your own dragon, arm it and make him learn how to fight battles that will help you in winning lots of battles over other gamers.
Dead Trigger 2
How we can forget a zombie based game here. Dead Trigger 2 is there on Facebook as well. Just to update you, it's a stunning first person shooting game in which you need to kill others. I don't think I need to tell who those others are.
Contract Wars
Love playing first person shooting games? Contract Wars is the best game available for Facebook users. You can join your friends in the game and play this epic battle game. The FPS experience is simply awesome in the game.
Deer Hunter 2014
This is another first person shooting game in which you will be going into the forest on the hunt. You need to first find the deer and other animals as indicated by the level and shoot them up with a single bullet (making the head shot).
In Deer Hunter, you'll always be short with ammo and this is how game play becomes challenging and interesting. Graphics quality is nearly equal to its Android version.
Slots Craze
Press the button or move the lever down to check your luck today. This is another best Facebook casino game and you definitely need to try this out if you're addicted too much of playing casino games. Graphics and animations in the game are of superb quality and you can even send gifts to your friends within the game.
Candy Crush Saga
This game is always going to be included among best and most addictive games of 2014. You need to crush candies by matching three or more similar looking candies. There are over 400 unique levels powered by super addictive game playing experience.