It is a not necessary that everybody will have the knowledge of converting the .iso file to any other file format. Therefore, they are stuck there unless someone who has the knowledge of doing so helps them out. But what if there is software which makes it possible for beginners or the novice to convert the files to the desired format without any major hitches? Will you love to make use of the software that allows you to rip even the audio tracks? DVDFab has come up with software which will help the users to take care of all the issues regarding the conversion.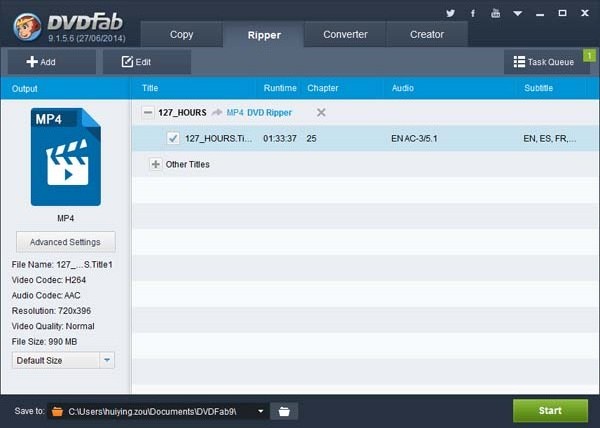 The makers are making tall claims therefore it remains to be seen that how many of these claims are true. It is said to be fast and simple and even a novice who doesn't have much knowledge about using any software will be able to carry out the whole process smoothly without any expert help. This Blu-Ray and DVD ripping task and the copying task is done by the DVDFab DVD ripper with much precision.
Operations and the options available
All the operations that you can do with the help of DVDFab DVD ripper is mentioned on the left hand side of the software. So you will get options like DVD Copy, DVD Ripper, Blu-Ray Copy, Blu-Ray Ripper, Blu-Ray 3D Ripper, Blu-Ray to DVD and Video Converter are some of the actions that this DVD ripper software can perform. Once you click on the DVD Ripper options it will show you Generic like iPod/iPhone, iPad, PSP and more. From here you have to choose the option and proceed to the next step. You can simple drag and drop .iso image or the DVD folder in the box available in the window and get started with the process of ripping. Configuration is not a mandate therefore you can simply install it and start working with it.
Displaying the contents
When you will start working on the DVD ripper it will first analyze the DVD contents and display the titles, subtitles, languages, etc. in its interface. The track preview option is also there and if you want to get rid of the beginning or the end settings then also you will be able to do that through skipping chapters. Language option is available at the right hand side and at the bottom of the interface file formats are made available that is mentioned by the users. Loads of factors of conversion take into consideration like the encoding, video effects, resolution, etc.
Wrapping Up
There are several features that are studded into this software so it becomes a must have for ripping the video in your required format.