Online gaming is the latest trend among all the genres of human being. Almost millions of users play online games, the reason behind the growth in online gaming is it reduces stress by increasing your adrenaline rush. But, everyone doesn't become the pro player in online games like Counter Strike and many more adventure games. There are many players who play better than you, and you can be beaten up by anyone. It eventually leads you to the certain stage where you think that online games are not made for you. But, here I am going to discuss some tips which will help you out to become the expert in online games.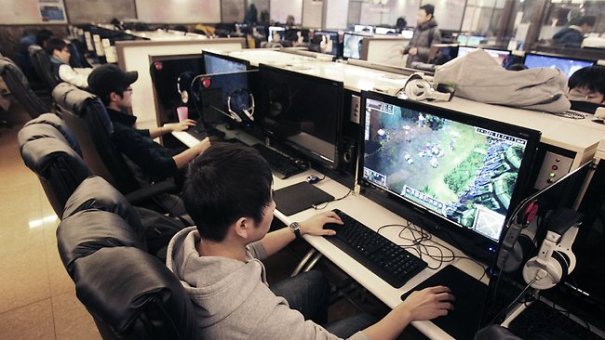 Always try a variety of games
If you are good at one genre of game like racing or adventure game then, you must start trying the other genres of game as well. It will lead you to learn different tactics of other genres of game and then you can beat the expert of other genre.
Make some simple tweaks
If you listen your favorite music during playing game, then it will use some percentage of your concentration while playing game. You should buy the best quality headphones and make some small tweaks in the sound effects while playing the game. You must decrease the disturbance caused by the surroundings while playing the game. Also, almost all the online game allows you to tweak the sensitivity of your mouse, then you must keep the sensitivity according to your brain level.
Strengthen your muscles of hands and fingers
Always remember that you have to play the online game through your hands, by clicking on the mouse or through the keyboard. You must try some different techniques while playing online games to strengthen your hands muscles. You can try thumb opposition, tennis ball squeeze, wrist and finger stretches, and finger abduction.
Hand eye coordination
The most important factor is how your hands respond to the signals passed through the eyes. Your eyes and hands must work in order to play the game quickly. There are various tweaks that you can follow that will make your hands and eye coordination perfect. Some of them are racket sports, juggling, and handball etc.
Improve skills through specific game
You must have all the skills to become the pro player in all the genres. You must be precise with your decision which is made through various games available online. Next one is timing, you must have the perfect time management skills, like you should beat the player at the specific time before the player beats you. Also, you must push some efforts and be patient while playing online games. As, your wise decisions will come into action while playing online game.
Conclusion
Here are some of the tips to become the expert in the online games. It is not that tough to improve your online gaming skills, but you should always try some tweaks to play the game. You must be patient and hard working to beat other players while playing with the experts online.