iPad has become an integral part of our day-to-day life and we ourselves cannot live without using one of these at least once a day. All our digital life containing work and entertainment is mostly ruled by iPad.
By entertainment, we mean, the games! There are more than 200,000 games dedicated to iPad and in this, we don't even count online gaming portals like iPad bingo which is a web based gaming portal.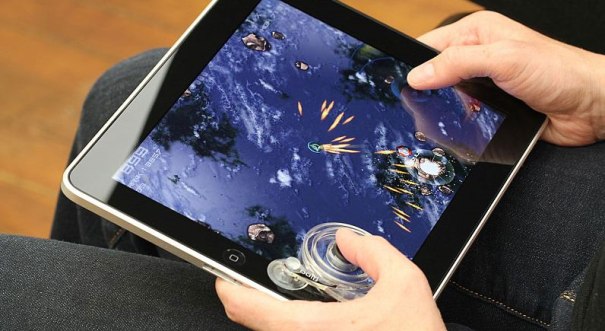 With so any gaming titles in the App store, it is difficult to download the best ones for hardcore gaming. The best hardcore games like Spiderman, GTA San Andreas, Call of Duty, and Infinity Blade are the most popular games in the App Store.
The question pops out, since all these best games are mostly paid, can everyone afford to spend on it? Probably not. Due to the same reason, iPad users often compromise with the free ones, or play games online using their Safari browser.
It is true that users have downloaded more then 60 Billion apps from the App store till date and counting, it is also true that, as per the survey conducted by IBM, 73% of the online games i.e., web based games are played through the iPad.
What does this really mean to the online gaming on iPad? There are many online gaming portals specially built for the iPad devices and one of them we mentioned in the initial part of this article.
Now, of course, there are some pre-requisites and drawbacks of online gaming. Few of them being:
Compulsory Internet connection every time you desire to play
Game lags if your Internet speed is low
Eats away way more battery then App games.
Not everyone may face all the above issues since the speed varies from person to person. I have played Chess online on chess.com and although it lags a bit or get disconnected at times, its really fun playing with multiple players online.
Another drawback of online gaming is that, most of the online games use Flash as its base coding structure. On the other hand, iOS devices hate Flash content, as it is poor in web security and slow then the HTML, which can be a cause of worry.
As the saying goes – "Every coin has two sides" same quotation follows here. There are many positive points as well as aa few drawbacks which keeps an iPad user under mystery.
Of course, there is no clear answer to what the future of online gaming on iPad is, but rest assured, you will lack no short of entertainment playing games online as well as offline and keep your stress at bay.
iPad Air is a great change to previous versions of iPad, being much lighter in weight and gaming for hours will no longer be a pain to your hands. Go grab your hands on some games and enjoy the weekend!