Why do gamers turn to Mac when it comes to gaming? This is a very frequently asked question which almost every regular PC user/gamer wants to know. Well, there's more than one answer. Here are some reasons why gamers choose Mac;
Preloaded Software
First and foremost, Mac computers come with preloaded software. This means that the user does not have to search the internet for hours trying to find that one software which is required in order to make the game work. What really happens is that many individuals who are Windows users are often not informed that a lot required addons are pre-installed in Windows. PCs that run Windows require you to download certain software to make some components work, like the Adobe Flash.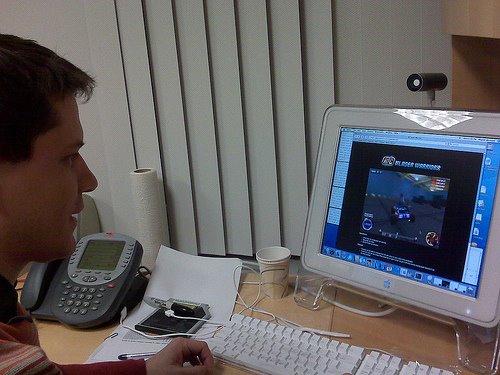 On the other hand, Mac computers are already pre-installed with almost all prerequisites you will require.
Say NO to Slow!
Regular computers cannot support high definition games often and they tend to lag or hang during the gaming experience. Not only does this ruin the gaming experience, it also causes your computer to become slow. Luckily for Mac users, that does not happen, even if they are playing Plarium browser games for Mac online. Macs almost never hang, what's even better is that there is no need to download some games, all you need to do is go online and play, it is that simple. Some Plarium browser games for Mac online include;
Nords: Hero of the North
Sparta: War of Empires
Stormfall: Age of War
Pirates: Tides of Fortune
Soldiers Inc.
Total Domination
Plarium browser games for Mac online
Want to know more about which amazing games are waiting for you? Here are some of them!
Sparta: War of Empires
Sparta is all about trying to save your city-state from the evil Persians who wish to take over. You must build a castle from ground up to defend the people of Sparta. Create an army and fight to defend your homeland!
Soldiers Inc.
Zandia is a warzone where there are absolutely no rules. You must protect and guard your military base from the evil that lurks around on this deadly ground. Beware, the enemy can be anyone, and can be anywhere! Get ready to gear up and put up a fight to win this war, soldier!
Stormfall: Age of War
The empire of Stormfall is facing massive bloodshed as the Lords of the kingdoms have turned against each other. Now, the fate of the empire is in your hands, you must rebuild the entire empire while you fight these corrupt Lords who have no regard for the safety of the commoners. Create the best strategies to keep your castle safe, and with time you shall restore Stormfall to former glory!