Whether you're hoping to kill time on a boring commute or procrastinating before your final exam, there are a seemingly infinite number of brilliant games to play online. So when it comes to actually deciding which ones are worth your time, it can feel like you have too many to choose from – how could you possibly know which are the best? This guide with five of the best online games to play is a brilliant place to start: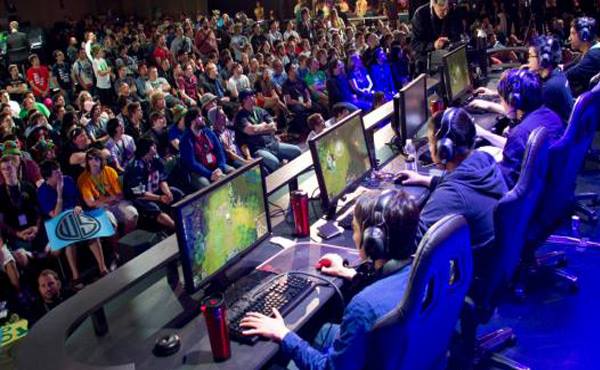 League of Legends
This multiplayer online game is perfect for fans of strategy games. Developed by Riot Games, League of Legends (often known as LoL) sees players take on the role of 'summoner' who is responsible for a 'champion' that battles against other champions either played by other people online or the computer. It's an incredibly popular game with a strong following and plenty of elements for players to get their teeth into!
Take your chances with roulette
If you're looking for a bit of a more grown up game to enjoy online, look no further than Spin Palace. There is a great variety of games to enjoy on there, including poker, blackjack and of course roulette. If you're lucky you may even end up making yourself a little bit of spending money by visiting the specialist cad.SpinPalace.com roulette site and enjoying a game or two.
Don't get too addicted to Bumper-ball
Bumper-ball brings together the best elements of bumper cars and football as you find yourself as a little alien driving a bumper car, trying to score a goal. There is the option to play against the computer or as a multi-player. There are different levels allowing you to progress throughout the game. This simple yet fun game will have you addicted from your first play!
Runescape
Since its release in 2001, Runescape has gone on to become an increasingly popular online game which boasts players from all over the world. It's a multiplayer online role-play game that is set in medieval times. There have been several versions of the game and players often favour one over the others but the developers have been keen to allow players to determine their own game through completing their own quests rather than following a linear pre-determined narrative.
Casanova
Casanova is a fun game to play. The premise is to keep kissing as many giraffes as you can, collecting bonuses along the way to ensure you sustain your energy. It's a perfect game to play to relax as it doesn't require extensive strategy or concentration but is simply a fun way to pass some time.