Gaming has come a long way from being a passion to only computer geeks and students as was once perceived back in the 90s and is now a massively popular source of entertainment for everyone, regardless of whether they want to go Vigor Hunting in Bioshock or want to do some serious card play through platforms found on CasinoShorts.com and the like.
This change in perspective that saw gaming transform from an activity for killing time to one of the best stress-relievers and professional sports of today has brought a new age for fervent gamers, one that saw entire domains being dedicated to all-things gaming. However, not every gaming website can hold the same appeal, nor be as popular as these top UK gaming domains.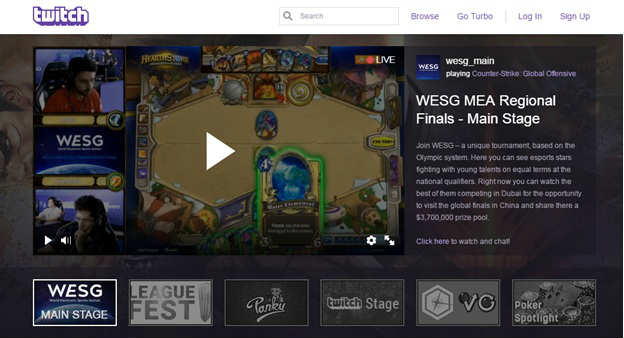 Twitch
No review of popular gaming sited of today can leave out one of the fastest growing platforms in the past decade. Twitch was only launched in 2011 as a spin-off for then popular online streaming platform Justin.tv, but not only has it surpassed it in popularity but it also caused the shutdown of the original site and rebranding of its parent company to Twitch Interactive. Twitch currently focuses on a number of niches, including game playthroughs, sports competitions, and live music broadcasts, but a great deal of its following was earned with video games. The site also offers a video on demand feature for those who can't make it to popular live streams.
EuroGamer
Despite the "Euro" in the title, EuroGamer is hugely popular everywhere across the globe, but its most loyal fan base comes from the United Kingdom.  EuroGamer was first launched in 1999 from the UK and has since went on to win several acclaimed titles throughout its two-decade run. The site has been reportedly said to have the largest reader base among independent gaming sites in Europe, which is normal considering most of its game reviews are for PAL (European) game releases. And apart from game reviews, you can also find news, articles, previews, interviews and gaming guides that target PCs, gaming consoles, as well as mobile devices at the website.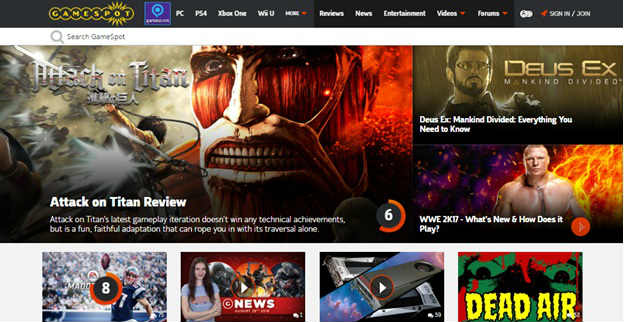 Game Spot
Just like other top sites on this list, GameSpot was launched at a pioneering time for the gaming industry – 1996. When it was first introduced, GameSpot only covered PC gaming while another domain operated by the same founders was dedicated to console games. And considering the focus shift towards British gamers with the opening of a UK domain a year after its foundation, it's easy to conclude why the website has held such a special appeal to UK players ever since. GameSpot's focal point is providing gamers with reviews, news, and entertainment about popular games and gaming machines of today. The site also has one of the most reputed gaming forums online.
GameFAQs
Despite proudly wearing the look of a much older platform, GameFAQs is still one of the most widely used gaming websites in the UK. GameFAQs was launched back in 1995 and in the beginning it was an affiliate for IGN, but the domain has come a long way ever since and is now attracting a high number of visitors on a daily basis. As the title suggests, the site is primarily focused on FAQs concerning popular video games, but its actual scope is so much wider than that. GameFAQs also offers game walkthroughs, reviews, screen shots, message boards, cheat codes and saves that cover over 100 consoles, including very outdated classic gaming machines. The best thing about the site is that almost all of the content is voluntarily submitted by users, although the editor has the final say.
IGN
A site that needs no formal introduction, IGN have long stayed on the forefronts of the gaming industry ever since their early beginnings back in 1996. When first conceived, IGN were to be a network of individual websites that deal with a number of entertainment topics, which is why their parent company IGN Entertainment launched several platforms, most of which remain immensely popular to this day. If you still haven't used it, IGN.com offers anything from game/machine reviews and ratings to news, trivia and coverage about everything related to gaming, movies and comics, and does an amazing job at it.