Smartphones have become the preferred gaming devices of billions of users out there. Statistics show that the average owner will install a game on his or her new smartphone within a week from its purchase. Smartphone games, ranging from iPhone pokies to MOBAs, MMOs, and racing games, generate more income for their publishers than console games and handheld games combined, slowly pushing even PC games behind them.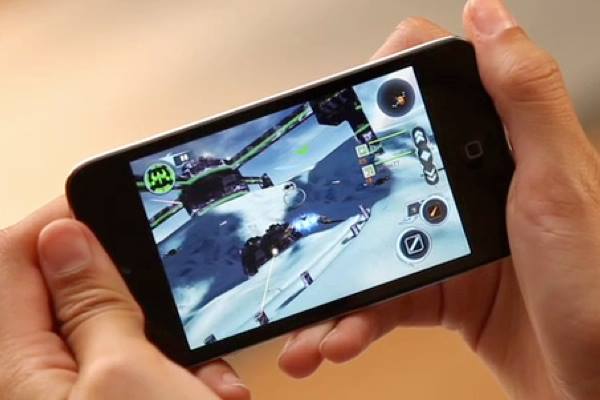 But the average smartphone game is hardly a challenge for even an older smartphone model's hardware, which makes having a strong phone seem to be an overkill. Not in the case of the games below, though, that are guaranteed to push your smartphone's hardware to the limit.
Real Racing 3
Electronic Arts is a game developer best known for its various racing titles released over the ages – mostly for PCs and consoles. All its games were beautiful and exciting – and so is Real Racing 3, one of the most popular racing games available for smartphones today.
Real Racing 3 has amazing visuals, similar to what we're used to in their previous releases. In the game, players will be able to try over 150 real life car models, including supercar brands like Porsche, Lamborghini, and more. The tracks featured in the game are also real, taking players to places around the world. Just like in the case of EA's NFS series, the cars can be fully customized and upgraded for the best performance. Besides, players can challenge their friends to races over the internet, or play with their AI-controlled counterparts through EA's Time-Shifted Multiplayer.
With over 200 million downloads, Real Racing 3 is one of the most popular smartphone racing games ever created.
Deer Hunter Classic
Hunting digital animals with your smartphone? Since the release of Pokémon GO, this has gotten a new meaning. Not in the case of Deer Hunter Classic, though – this game brings the well-known arcade hunting experience to your smartphone. Its players can step inside a fully fledged virtual ecosystem with over 100 real life animal species to hunt down for sport.
Deer Hunter Classic is designed with tablets in mind but it will run on a smaller – phablet – screen as well. Its amazing visuals and atmosphere will glue you to your screen for hours at a time.
World of Tanks: Blitz
This free-to-play smartphone game will bring HD multiplayer combat action into your pocket. World of Tanks: Blitz is the smartphone version of the popular desktop online game, and it will really put your phone's hardware to the test. First of all, because of its large battlefield filled with other tanks to shoot. Second, because you will be able to zoom in for precise shots or speed through the field to assist troubled allies.