Nowadays, website is an important aspect of each and every field. Most of the businesses and people make use of websites. This is because the websites help them to get any of their desired services with ease and comfort. However, building a website is not the easiest task. It involves a lot of things. In general, website development companies build websites to their customers. In recent days, people and companies need to build websites on their own. For this, they are searching for the best tools.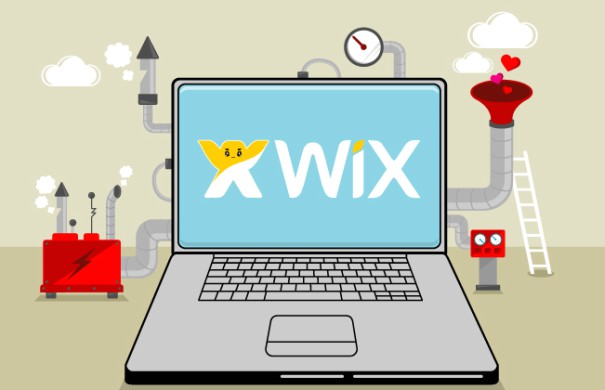 Luckily, there's many sites, tools and services out there to build, or assist you in building a website. Of course, taking this route means that you will have to relinquish some control of your site to the builder app, but it's by far the most solid option for beginners trying to get a foothold in the digital world. You may even come to find that builder apps and services are actually more suited to your style. These services, tools and sites help the beginners to build their own website. If you are searching for such a website building tool, then Wix is the right option for you.
About Wix
Wix is a platform for building websites. This is an online website building tool that allows the beginners and others to build their website. With the help of this website building platform one does not need to hire a website developer or web designer. This free website builder looks exactly how most of the website beginners and others need. The Wix platform provides a minimum cost website builder to the new entrepreneurs and startup business to easily create their own website in an effective manner.
This website building tool was established in 2006 and now this platform is used by more than about 66 million users. This platform has a lot of best features with more than 250 ready-to use templates. The users can choose their desired website template from this and they are able to work in 14 languages in Wix. Thus it makes website building easy for different language users. Recently, the Wix website development platform offered a new tool for the users called Wix Code.
What is Wix code?
It is too easy to build websites and web applications with this Wix code. Those who want to build robust web applications or websites can make use of this useful website development tool. Wix code helps the novice developers as well as the experienced developers to code in a hassle-free manner and it is serverless.
By using this Wix code one can do different actions like
Set up database collections
Add custom forms
Create content rich websites and
Change site behavior etc
Use different external APIs for data compilation
All these can be accomplished with the help of Wix Code.
Wix Editor
Wix contains an editor that helps its users to build websites with stunning visual components. Another advantage of this tool is, one can create SEO compatible websites. The advanced functionality of this website development tool makes website development easy. You can get everything you need to build exactly what you want.
Build your site within few minutes
With this platform you can build your desired website within few minutes.
Also, all your code and components are hosted into the Wix cloud in a secure way.
It also provides the user the one-click deployment of their websites
All you need to start creating is your front-end or backend code, giving you more time to focus on your clients and their websites.
Do extra without coding
With Wix Code, one can do more without the need for coding. For example, you can create database collections to add dynamic content to the site, you can make use of custom forms to collect information from the user and you can also control all these things from the content manager.
Take control over your site
Similarly, with the help of Wix code API and JavaScript you can alter the way your site performs, easily. In addition to this, you can take control over the data and customize the behavior of any Wix component. For doing this, you don't need CSS or HTML.
Applying to Wix Code
Wix Code is currently in a closed beta phase.
To use this Wix Code, a user has to apply for the beta plan
First you have to sign up and create your account to start your website design process.
Your account helps you access to the saved files and edit and publish them.
Through this, one can continue their previously left design process or any other process without have the need of re-designing the site again
The wonderful Wix Code
One can apply for Wix Code through the official site of Wix.
This is completely a new product that allows the user to build strong web applications with a lot of striking visual features of its editor.
It provides a simple and easy to use interface boasting simple tools, video tutorials for extra support and many sector specific templates to choose from which are flash based.
There is a separate website editor for mobile websites.
There are plenty of options to fine tune your website to the way you want it including adding logos, pictures, changing fonts and colors.
For ecommerce users there is integrated support for shopping carts and payment options.
Wix allows you to view the template of your choice before you start editing. So if you don't like it, you can always choose another template and customize it according to your business needs.
On the whole, Wix is one of the best choices for people those who need to build their own website without the need for a web developer or designer. It takes some time for the user to grasp the definite functions of the tools. However, once the user understands, it will be very easier for them to create the website with this tool, even with no web development experience.