GamesHT.com was launched in 2011 for the first time by Sohail Qaisar and Imtiaz Ali. GamesHT is a blog where different authors contribute reviews, previews and articles related to video games, computer hardware, technology, entertainment and web development (Blogging, WordPress and SEO).
About the Author/Editor of GamesHT

Sohail Qaisar is the writer, administrator and co-founder of this blog. He has done MBA in banking & finance. After completing his education, he joined the army of bloggers. He loves to play and write on different video games. He also write articles for other blogs and websites.  If you want to hire him as a guest writer for your blog, then do catch him by Email which is given below at the end of this page.
About the Founder & Owner of GamesHT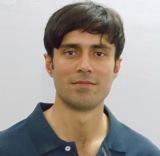 Friends… My name is Imtiaz Ali and I am Founder/Owner of this blog. I have done MBA in finance, Mr. Sohail Qaisar is my younger brother and we are working together. Blogging is my passion and I'm doing it from the past 4 years. I learned a lot of important & new things during this journey. The purpose of this blog is to provide informative & useful content to excited readers like you 🙂
You can send Email regard any query or information to both of them on contact@gamesht.com